How to Leverage Direct Messages on Instagram to Engage and Convert Shoppers
For eCommerce brands, the long-awaited arrival of automated business messaging on one of today's most widely used social platforms presents a massive opportunity to deliver seamless, end-to-end shopping experiences.
To help illustrate this opportunity, we've outlined several key points throughout customers' online shopping journey for eCommerce brands to incorporate highly-personalized and automated conversations — entirely within Instagram.
1. Engagement: How To Start Conversations on Instagram
Perhaps one of the most important new features of Messenger's API support for Instagram is that it enables customers and brands to initiate automated conversations through various entry points on the platform.
Customers can start conversations with eCommerce businesses through the brand's Instagram profile page.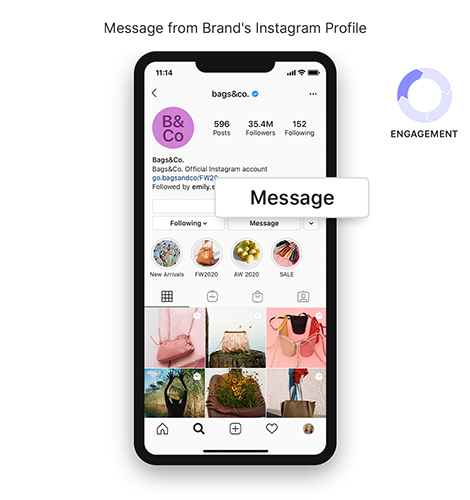 Instagram Stories have also been enhanced to provide an additional opportunity for brands to initiate automated 1:1 conversations with customers.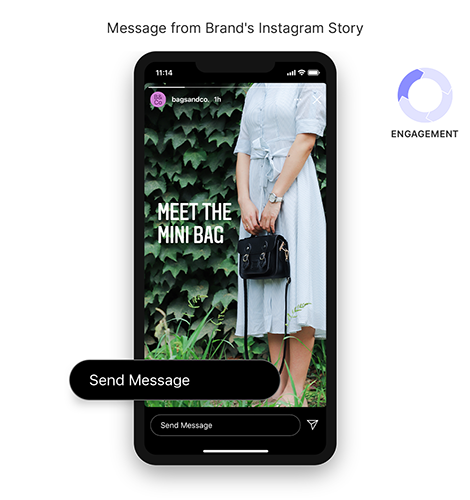 Customers browsing Instagram Shops can also start conversations with brands when they have product or shopping-related inquiries.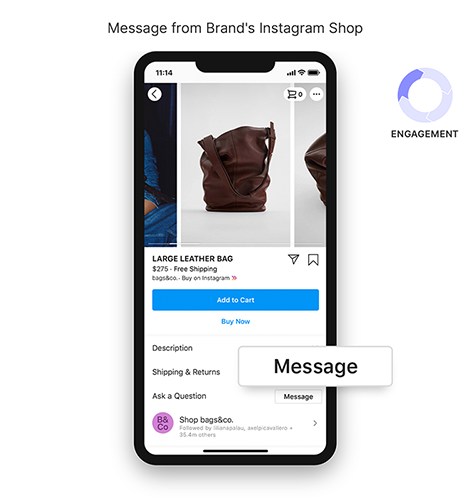 eCommerce brands can now initiate 1:1 conversations with shoppers who leave questions and comments on brands' posts.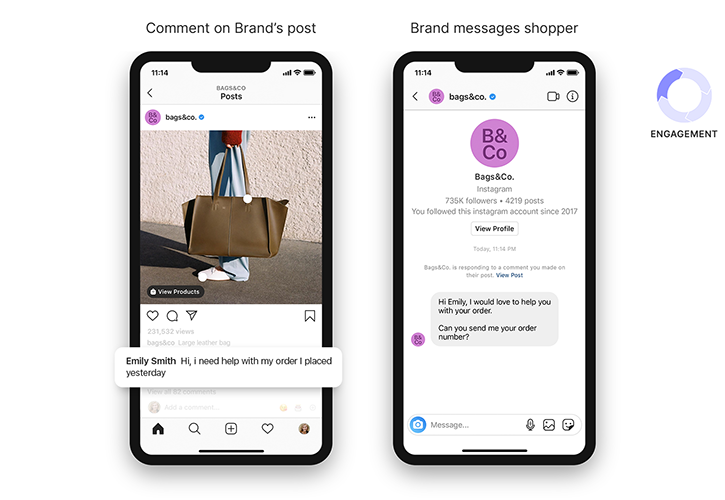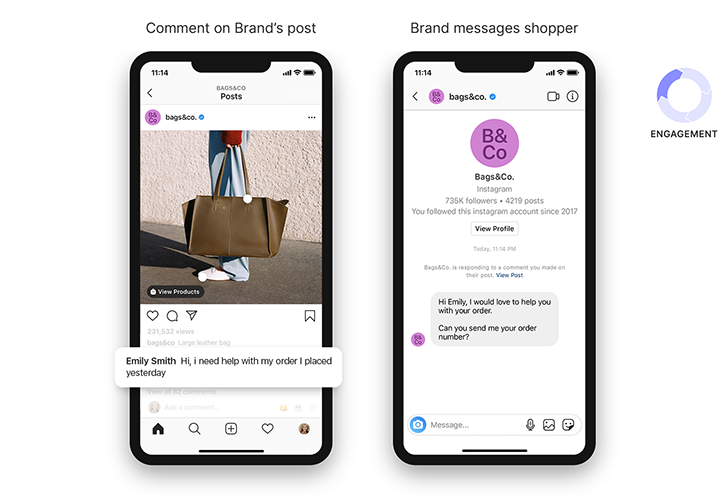 By integrating Messenger's API Support for Instagram with highly-intelligent conversational automation, eCommerce brands can initiate conversations at each of these entry points and deliver highly-personalized messaging experiences — entirely at scale.
2. Consideration: Addressing Product Questions and Concerns
After driving shoppers to 1:1 conversations on Instagram, eCommerce brands can leverage conversational automation to provide answers and responses to customers' frequently asked questions.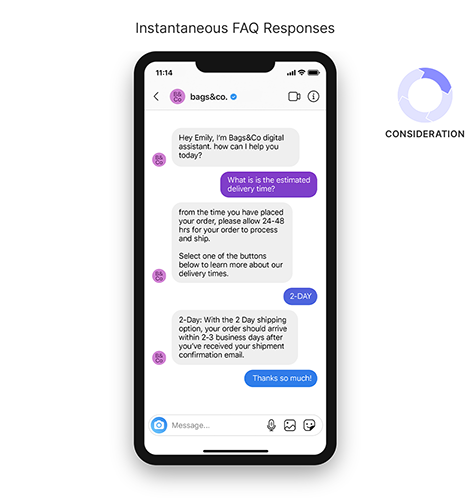 By addressing customer inquiries directly within Instagram, eCommerce brands can further ensure a comprehensive online shopping experience within the platform.
3. Purchase: Helping Shoppers Find the Right Products
eCommerce businesses can also use automated conversations within Instagram to help drive shoppers to purchase.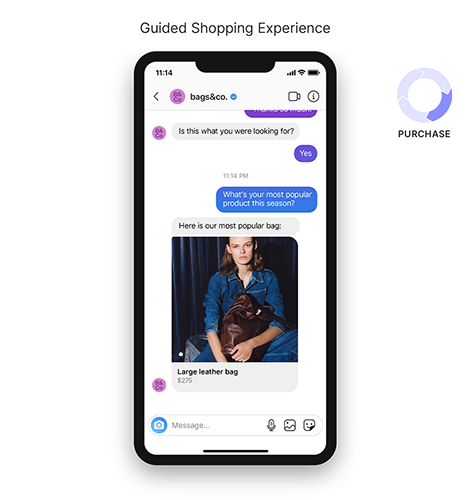 By leveraging Messenger's API support for Instagram, brands can provide shoppers with guided shopping experiences that deliver highly-personalized product suggestions based on their conversational inputs.
4. Care: Seamless Order Management and Support
Lastly, after making a purchase, customers can also leverage conversations within Instagram to get post-purchase order updates and more.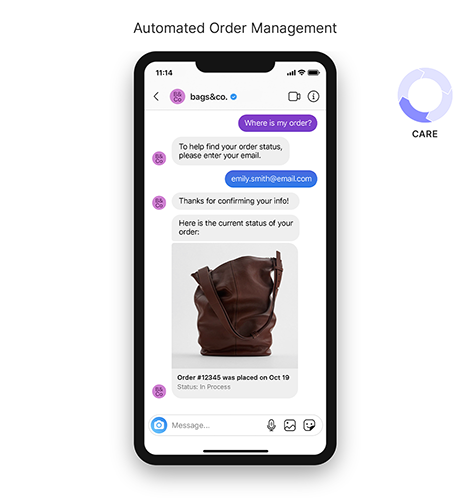 Through this experience, shoppers can receive immediate responses to their current order status and more.
A Comprehensive Shopping Journey – Entirely Within Instagram
By combining highly-intelligent automation with Messenger's new API support, eCommerce brands can now use Instagram to provide the sort of personalized conversational experiences that shoppers love.
Almost as importantly, by partnering with an enterprise conversational automation provider like Quiq, eCommerce brands can deliver this sort of highly-personalized, 1:1 experience at scale, which enables them to build deeper relationships with their customers in a way that is both manageable and efficient.
As a Facebook partner, Quiq has worked closely with the team at Instagram and several leading eCommerce brands to test and deploy conversational experiences that leverage Messenger's new API support. To learn more about these experiences and how your brand can get started with conversational automation on Instagram, please reach out to us by setting up an inquiry.